Giulia Giupponi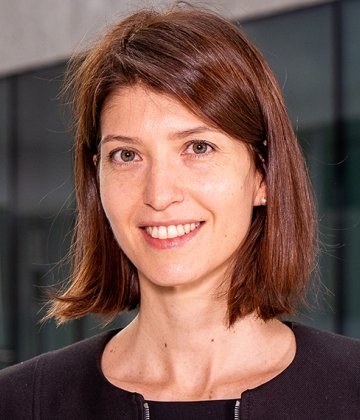 I am an Assistant Professor of Economics in the Department of Social and Political Sciences at Bocconi University. I was a Post-doctoral Fellow at the Institute for Fiscal Studies in 2019-2020. I received a PhD in Economics from the London School of Economics and Political Science in 2019.
I am a research affiliate at the Centre for Economic Policy Research (CEPR) and the IZA Institute of Labor Economics (IZA). I am an International Research Fellow at the Institute for Fiscal Studies (IFS) and a research associate at the Centre for Economic Performance (CEP).
giulia.giupponi@unibocconi.it
About
I am also affiliated with the Innocenzo Gasparini Institute for Economic Research (IGIER), the Baffi Centre for Applied Research on International Markets, Banking, Finance and Regulation (CAREFIN), the Dondena Centre for Research on Social Dynamics (DONDENA), and Fondazione Rodolfo Debenedetti (fRDB) at Bocconi University.
Research interests
My research interests lie in the area of Labor and Public Economics, with a focus on the employment and welfare effects of social insurance programs, the impact of minimum wages on firm behavior and the wage structure, the rise of alternative work arrangements, and inequalities in the labor market.
Working papers
Should We Insure Workers or Jobs During Recessions?
CEPR Discussion Paper No. 16421
When Income Effects are Large: Labor Supply Responses and the Value of Welfare Transfers
CEP Discussion Paper No. 1651
Subsidizing Labor Hoarding in Recessions: The Employment and Welfare Effects of Short-Time Work Programs
CEPR Discussion Paper No. 13310
Selected Publications
THE JOURNAL OF ECONOMIC PERSPECTIVES, 34(1): 170-95
,
2020
ECONOMIC POLICY, 34(99): 369–427
,
2019