Marina Nicoli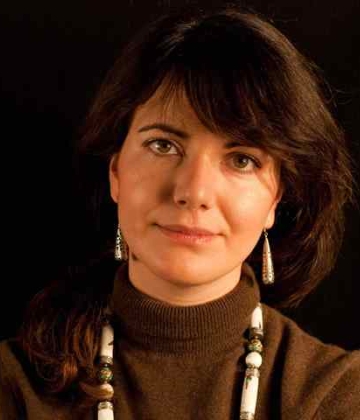 I am lecturer in Economic and Business History.
I hold a degree in Economics and Management in Arts, Culture, Media and Entertainment (Bocconi, 2003) and a Ph.D. in Economic History (Bocconi, 2009).
In 2017-2019 I held the position of Research Fellow in the international project "Producers and Production Practices in the History of Italian Cinema 1949-1975" led by Professor Stephen Gundle (University of Warwick).
In 2011-2016, I held the position of post-doc fellow at Bocconi University.
In 2011 I have been invited as a visiting fellow at Dartmouth College, New Hampshire, USA.
marina.nicoli@unibocconi.it
About
I am currently involved in a project led by Federico Di Chio (Mediaset) about film finance in Italy after 1945. The project aims at exploring, with a quantitative perspective and the use of fresh archival sources, American involvement in Italian film production.
Research interests
My research focuses on the economic history of Italian cinema. I am particularly interested in the relationship between film industry development and public policies (protectionism vs. free trade), as well as issues like international co-productions, distribution practices and the cultural legitimacy of creative industries. My book, The rise and fall of the Italian film industry, traces industry development from its origins in the 19th century to its worldwide success in the 1960s, and its subsequent rapid decline. My research has appeared in peer-reviewed journals like Business History Review and Enterprise and Society.
Working papers
Producers and Production Practices in the History of Italian Cinema 1949-1975
Selected Publications
Fellini the founder? The Fellini brand in film production
Journal of Italian Cinema and Media Studies 9 (1):133-148
Fellini and his producers. Strange bedfellows
In A Companion to Federico Fellini, edited by Burke F., Waller, M. and Gubareva, M., New Jersey: Wiley Blackwell
Making Caccia Tragica: Giorgio Agliani, Giuseppe De Santis and the Italian Resistance
in Historical Journal of Film, Radio and Television, 40:1, 29-54
The Market for Films in Postwar Italy: Evidence for Both National and Regional Patterns of Taste
Enterprise & Society 20: 199 - 228
Popular Filmgoing in Mid-1950s Milan: Opening up the 'Black Box
In Routledge Companion to New Cinema History, edited by Biltereyst D., Maltby R. and Meers Ph. New York: Routledge
BUSINESS HISTORY REVIEW, 85: 775-798
,
2011
The Rise and Fall of the Italian Film Industry
Routldge
From Outsiders to Insiders?: Strategies and Practices of American Film Distributors in Postwar Italy
Enterprise & Society 17, no. 3: 546-590
I teach Economic History at undergraduate level and Business History at graduate level.
I am happy to supervise students interested in exploring themes at the intersection of economic and social history. In the past years I supervised dissertations about: the effects of de-industrialization; the historical development of shareholder value; sustainable enterprises; the history of consumption after 1945; state intervention in the film industry; European film co-productions.