Marlene Jugl Wins IRSPM Christopher Pollitt Prize for Best Conference Paper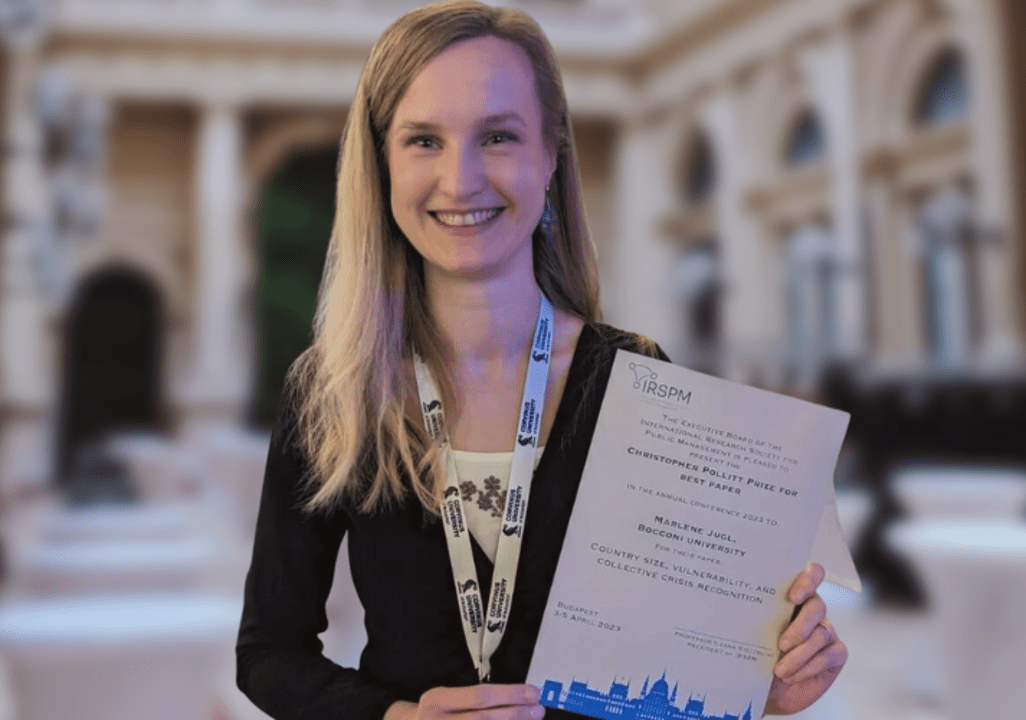 Marlene Jugl, of Bocconi's Department of Social and Political Sciences, is one of the two winners of Christopher Pollitt Prize for Best Conference Paper, conferred by the International Research Society for Public Management (IRSPM). 
This prize is awarded during the IRSPM conference to the authors of the best paper submitted and presented at any panel of the conference (Budapest, 3-5 April, 2023). Papers are nominated by panel chairs and assessed by a committee chaired by the conference host. It is named after the late Professor Christopher Pollitt, whose outstanding public management scholarship is well known around the world.
Prof. Jugl's paper, "Country Size, Vulnerability, and Collective Crisis Recognition", studies how different governments recognize crises to better understand the reasons why some manage crises more efficiently than others.