Fabrizio Pezzani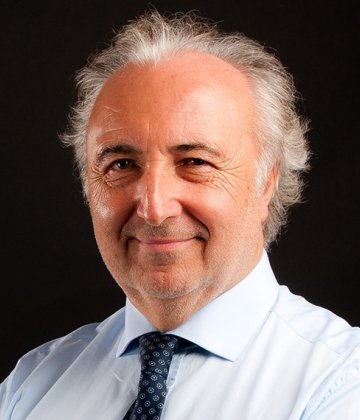 Full Professor of General and Applied Accounting and Cost Analysis, University of Parma.
Full Professor of Planning and Control in Public Administrations at Bocconi University of Milan since 1995 and of Performance measurement in public administrations and international institutions since 2004.
Director of the Degree Course in The Economics of Public Administrations and International Institutions (CLAPI) at Bocconi University from November 2005 to 30 October 2007.
Director of the Institute of Economics of Public Administrations from November 2000 to October 2005.
Member of the Scientific Committee of SDA Bocconi, School of Management.
Adjunct Professor of "Creative Altruism" at the University of Parma, academic year 2014-15
fabrizio.pezzani@unibocconi.it
Research interests
Quantitative determinations of accounting, budget, planning and control systems and the internal auditing of public administrations, manufacturing and credit companies of various classes.
Relations between companies and public administrations.
Governance systems in public administrations and companies.
Economics and society, and the anthropological aspects.
Selected Publications
Italian public debt, finance, and macro-usury. (The reckoning: crimes against humanity)
Bhor Publishing, January
Minsky (moment): Genius overshadowed by the interests of finance
BOHR Publishing , June
Public Debt, Finance and Macrousury. Gold Standard for Government Bonds?
International Journal of Legal, Ethical and Regulatory Issues", September
An example to recall for recovery: Hjalmar Shacht (the money wizard)
ECE Publisher , July
Ethic and Finance ; The Seventh Commandment : Thou Shalt not Steal
ES Business Management and Accounting Studies, September
"Res publica and res global" : Bankruptcy and suicidal governance
Journal of Economic and Business Studies, March
Return to the spirit of the Athens School (Raphael , 1509-11) and to humanistic culture
Annals of Social Sciences & Managerial Studies (ASM), vol. 3, March
The wind of war to defend the dollar wall
Advances in Social Sciences Research Journal, vol. 5, n. 8, August